Chamber Choir of Volga State University of Technology (Yoshkar-Ola, Russia)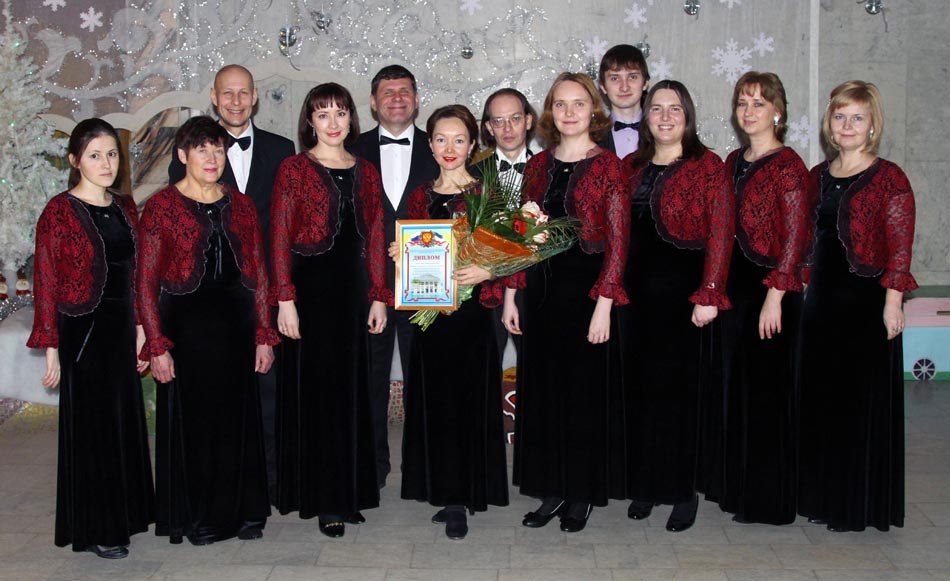 Chamber Choir of Volga State University of Technology (Yoshkar-Ola)
The choir's birthday is celebrated on January 30, 1999, when a vocal ensemble appeared on the basis of the students' club of Volga State University of Technology (VSUT), which soon evolved into the chamber choir. Nowadays the choir performs at all university holidays, solemn events, at the Republican festival "Choral Spring" ("Khorovaya vesna"). Along with classics, spiritual pieces, arrangements of Russian folk songs, the collective performs music of Finno-Ugrian composers. The choir is well known in the singing society of the Mari Republic.
Chamber Choir of VSUT is a collective of different ages, teachers, students, graduates sing in it, the main thing that unites them is not just a consumer love for music, but a readiness to create it, to learn it, to work up to the seventh sweat. The real foundation of the collective is the male choir group, it is not only a stable part of the collective that is working at rehearsals, but also a brilliant artistic union. Each participant of the choir has a special zest, a student of Faculty of Informatics and Computer Engineering D. Smyshlyaev – a wonderful, virtuosic guitarist, students L. Semenov and M. Mityukova are a creative poetic union, O. Tymbayeva writes poems and songs in her native language, a whole group of bards is engaged in the choir. Already well-known ensemble "Watercolor" ("Akvarel") and the duet "Natural oxygen" ("Naturalniy kislorod") were founded in the choir.
Such a non-standard situation leads to non-standard concerts forms in which genres and styles are mixed. Chamber choir of VSUT performs at concerts dedicated to university's birthdays, honoring the jubilees, days of university's graduates' meetings, the choir performed twice in Evseyev museum ("Night at museum", 2012, 2013). Singers of the collective took part in opera performances on the stage of Eric Sapaev Opera and Ballet Theater (P. Tchaikovsky "Eugene Onegin", "Queen of Spades" ("Pikovaya dama"), N. Rimsky-Korsakov "The Tsar's Bride" 2010-2012). Chamber choir of VSUT is a welcome guest at the festival of author's music on Lake Yalchik, where it successfully performs every year.
Traditionally, the choir takes part in the city festival "Choral Spring" ("Khorovaya vesna") annually. In 2002, Chamber Choir became a laureate of a republican choral music competition. The choir took part in International choir festival "Young Voices" twice, in 2004 and 2008.
In 2015, the choir became a laureate of the I degree in VII International TV Festival-Competition "Constellation-2015" ("Sozvezdiye", Cheboksary). In November 2017 it became a laureate of the II degree in II All-Russian choral festival-contest "On the Volga expanses" ("Na volzhskikh prostorakh"), held in Cheboksary.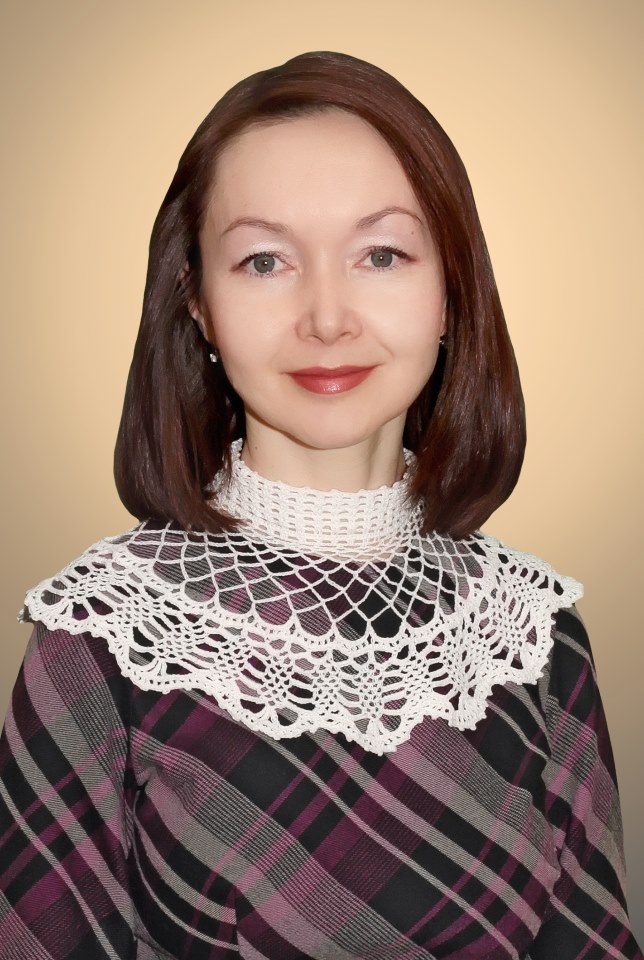 Oksana Nekhaeva
Art director and conductor of Chamber Choir of VSUT.
Oksana has been working at Volga State University of Technologies for 17 years. She has a higher musical and pedagogical education, graduated from Samara State Pedagogical University (Faculty of Arts) with honours.
She is very active in choral art propaganda. Oksana has honorary letters of the mayor of the city of Yoshkar-Ola, the Ministry of Culture, the Ministry of Education.
Oksana leads an active scientific and methodical work, is the author of the UMK on Music; actively participates in scientific and methodical conferences, sharing her experience, conducting workshops, open lessons at All-Russian level.